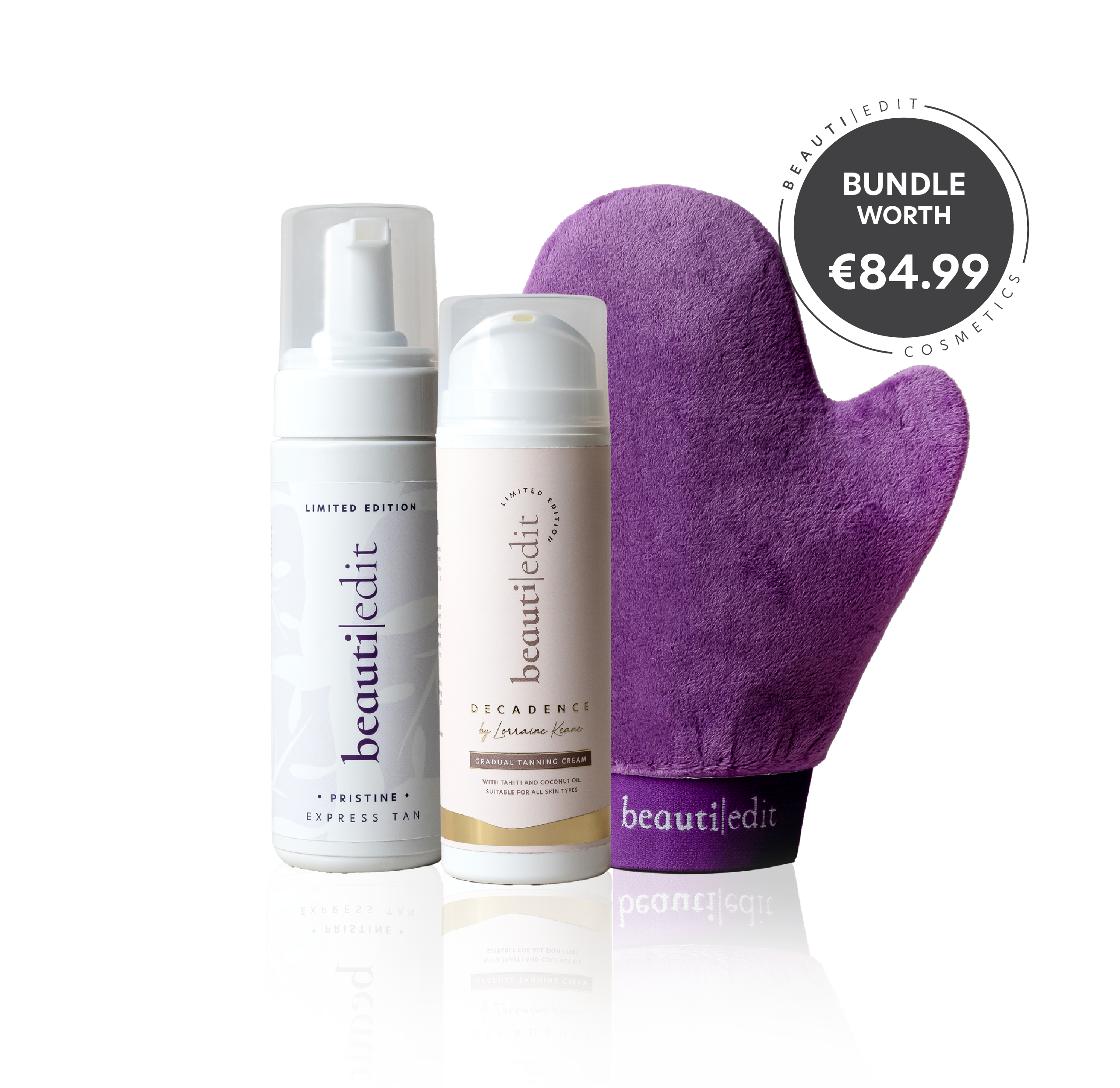 Glow On The Go Bundle
---
Get your Glow up in a hurry with our sumptuous Pristine Express Faux Tan Mousse which can be washed off after only 2 hours !  
Then Top up your glow and add radiance with our bestselling Decadence by Lorraine Keane the ultimate Hydration Hero !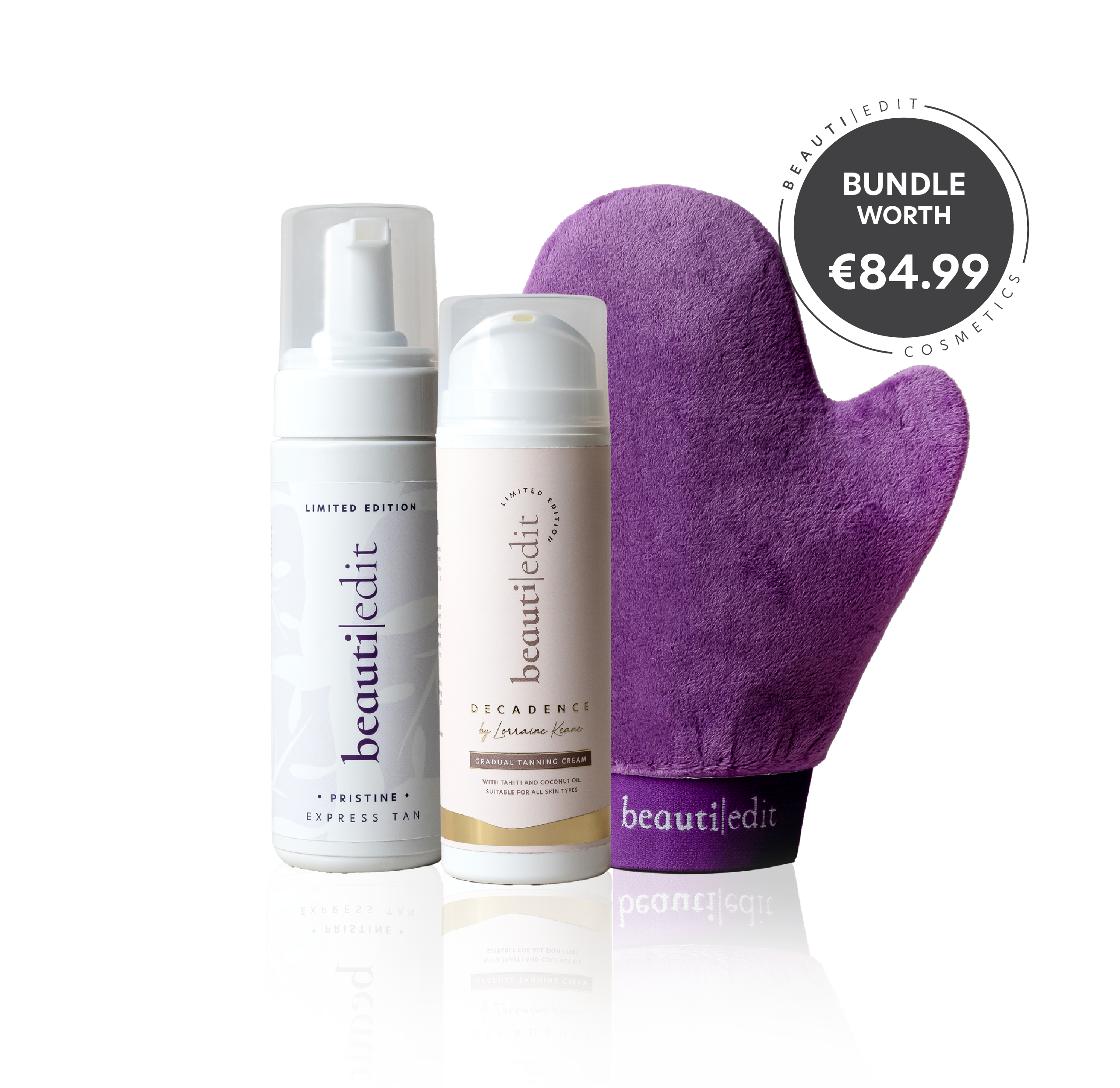 "My mantra is "love the skin your in" with the right ingredients and guidance everyone can have beautiful healthy skin. Skincare and tan is more than just applying products to our skin. It's about making us feel amazing"
Scent
Coco, Sandalwood & Jasmine
Useable with psoriasis or eczema?
Ingredients
Tahiti Monoi Oil, Coconut Oil, Gardenia Petals & Vitamin B5
Aloe Vera, Coconut Oils, Citric Acid & Glycerin
Hyaluronic Acid, Aloe Vera & Collagen
How long does it take to develop
This product has no reviews yet.